The SmartSun Therapy™ SST 28
The only device on the market today that incorporates SmartSun Therapy™ into a full-body treatment system to combine maximum effectiveness with ease and comfort. Designed to form to the body's natural structure in order to deliver the powerful effects of Red Light, and Near-Infrared Light therapy within inches of the user. The SST 28 also includes frequency massage therapy as an added relaxation benefit.
Producing the most effective light therapy system requires careful engineering that balances the amount of energy emitted from each diode, the total amount of energy emitted from the device, and the distance between the light source and the body. SmartSun Therapy™ has been engineered with these factors in mind, making the SST 28 the only device on the market today maximizing these efficiencies.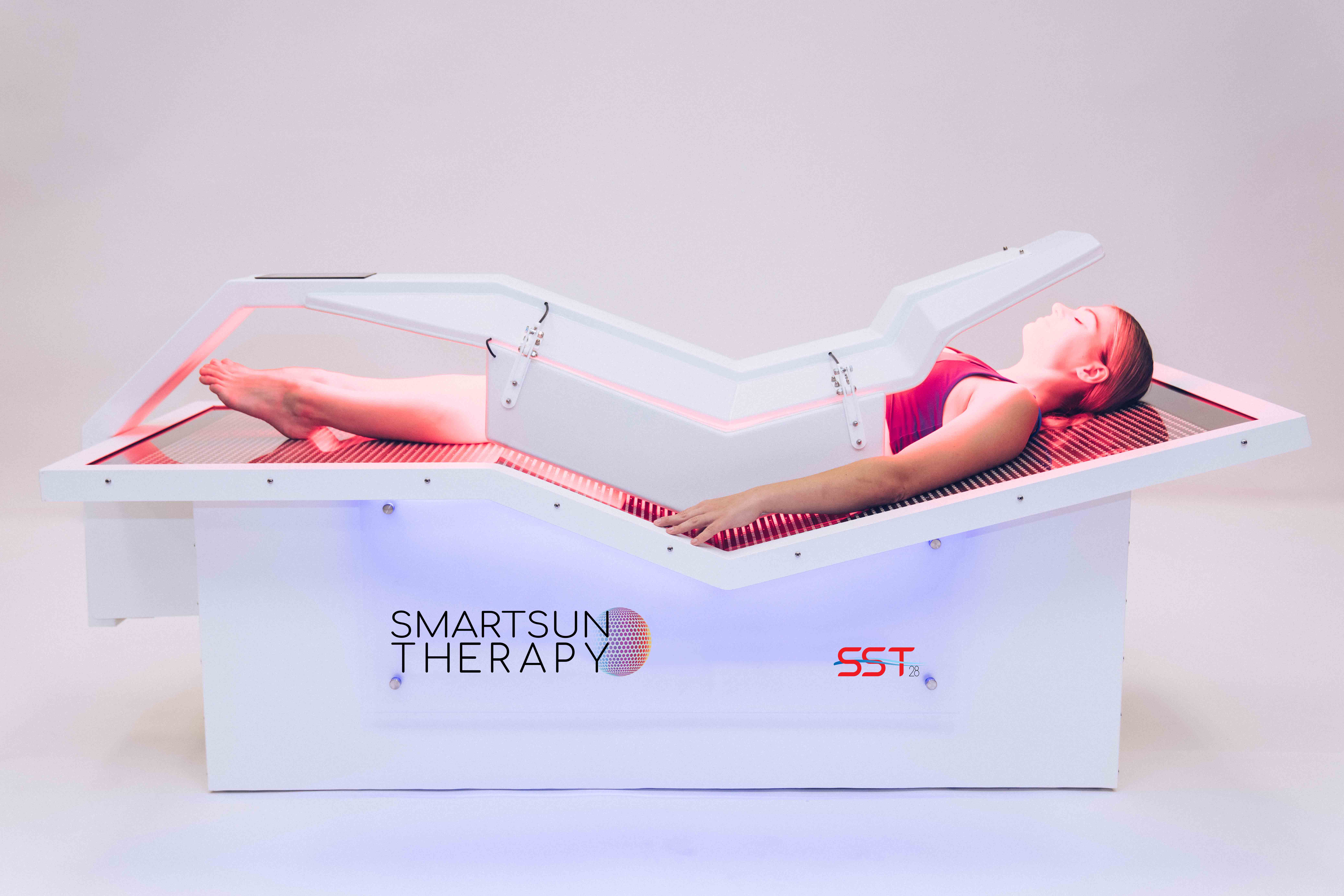 FEATURES:
A total of 28,433 diodes.
Diode breakdown: 22,870 Red & 5,688 Infrared Lights
Irradiance: 85 mW/cm2
Color Range: 635nm & 850n
Treatment Duration: 10 Minutes
T-Max Timer compatible
Customer self-load and self-exit
Ships fully assembled ready to use
Fits through standard 32" door opening
1 Year Limited Warranty
FDA Registered
Made in USA
SPECIFICATIONS:
Unit Dimensions: 80" L x 31" W x 40" H
Unit Weight: 175lbs
Easily Moved with 2 People
Maximum Weight Capacity: 450lbs
Power Input: 115/230 VAC
Total Output: 24 VDC & 18.8 Amps